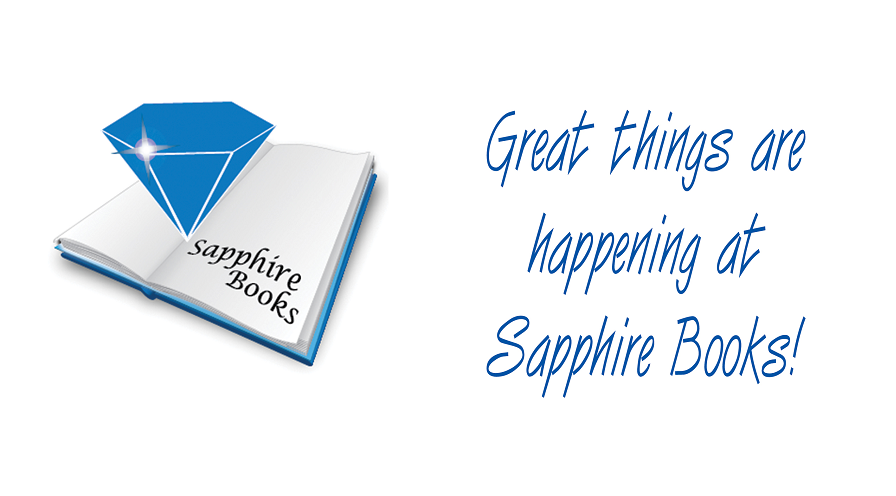 Posted on 1/26/2017

Welcome to the new Sapphire Books blog. Thank you for visiting and thank you for your support of Sapphire Books. We couldn't do what we do without, you, our wonderful readers. You are the reason Sapphire has been able to grow and bring you new writers and content.


What can you expect to see in the coming months? Well, with over thirty authors, you can expect to see interviews, ideas, and news from our authors, from events we participate in and sponsor. We'll be announcing new releases, discounts, and other things we hope you, the reader, will find interesting and of value.

So, If you haven't registered for the blog, you might want to so you can get those discounts we mentioned. Stay tuned for our upcoming Valentine's special.
Happy Reading,
Sapphire Books Publishing